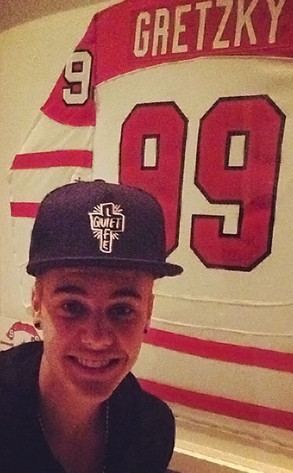 Instagram
Pattie Mallette? Scooter Braun? Maybe even Selena Gomez? It's time to have a talk with Justin Bieber.
A source tells E! News that Tuesday's alleged altercation with the 19-year-old pop star and his neighbor wasn't just a verbal war of words. In fact, the Biebs is being accused of spitting in his neighbor's face.
On top of that, a source says there were threats made between the two individuals, although the nature of what was actually said remains unclear. A rep for Bieber has not yet returned a request for comment.
L.A. Sheriff's Department spokesman Steve Whitmore previously confirmed to E! News that deputies were called to the pop star's Calabasas home and the alleged incident in the vicinity of Bieber's home remains under investigation.