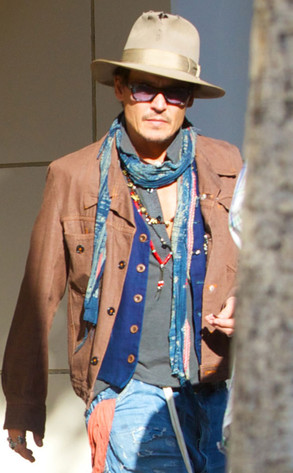 Ibanez/Bryan/NPG.com
It's hard to believe, but Johnny Depp turned 50 on June 9.
"It's great," Depp told me about the big milestone yesterday while promoting The Lone Ranger at the Bishops Lodge resort in Santa Fe, N.M. "I mean, I think any day you wake up and you're still around is a good thing. Every time you could take a breath and exhale and inhale again, it's a good thing."
He added with a smile, "50 is, like, 'Sure! Why not?'"