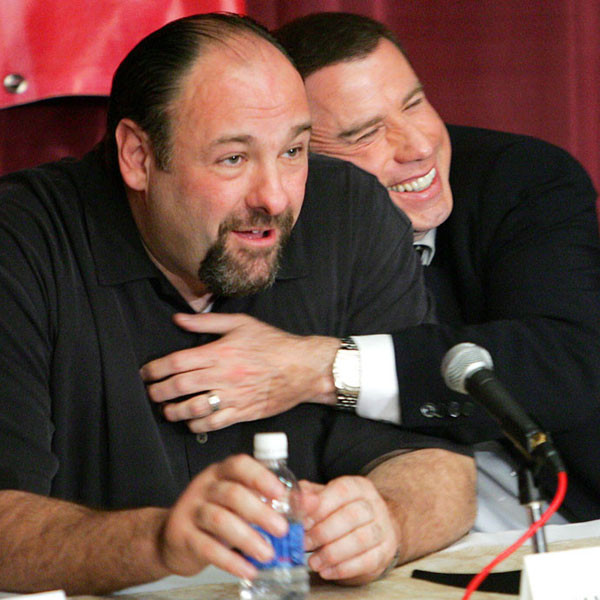 Paul Hawthorne/Getty Images
John Travolta had a close pal through thick and thin with Get Shorty costar James Gandolfini.
The two were family friends whose fathers knew each other in their home state of New Jersey.
Travolta opened up today on Good Morning America to remember his confidante, who sadly passed away yesterday at the age of 51.
"I was his inspiration to get into the business," he explained. "He would see pictures of me on the wall from movies and decided he wanted to be an actor."
The two became even closer following the tragic death of Travolta's 16-year-old-son, Jett, in 2009.
"James went out of his way to come to Florida and he would not leave Florida until I was OK or he felt that I would be fine," he said. "After a week I said, 'Jim, you can really, you can, you know, we'll be fine. I've got a lot of support here.'"
"The idea that in our profession someone would go out of their way and not want to leave you until he felt you were OK, that's the kind of soul that James Gandolfini was," he added.
And after yesterday's news that the Sopranos star passed due to cardiac arrest, Travolta has one concern in mind.
"My goal is to make sure that his family is OK. His little boy, I watched him grow up and his brand-new little girl," he told the morning show. "We'll just make sure they're taken care of. That's the whole idea."
It appears that the bond between the two actors' bond was unbreakable.