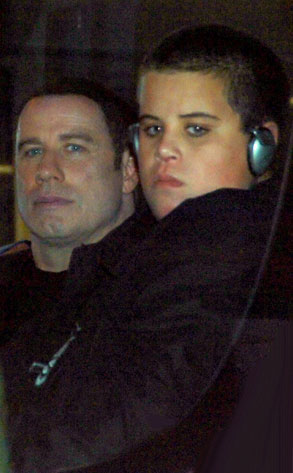 Splash News
Jett Travolta, the 16-year-old son of John Travolta and Kelly Preston, has died during a family vacation.
The family's attorney, Michael Ossi, confirmed the tragic news, telling E! News that the young man suffered a seizure at the Travolta clan's getaway at the Old Bahama Bay Hotel on Grand Bahama Island.
A police spokeswoman said Jett apparently banged his head on a bathtub Friday morning. Efforts were made to revive Jett, but he was pronounced dead at Rand Memorial Hospital, police said.

Citing privacy rules, a hospital official declined to release names, but told E! News, "We did have a young gentleman come in dead."