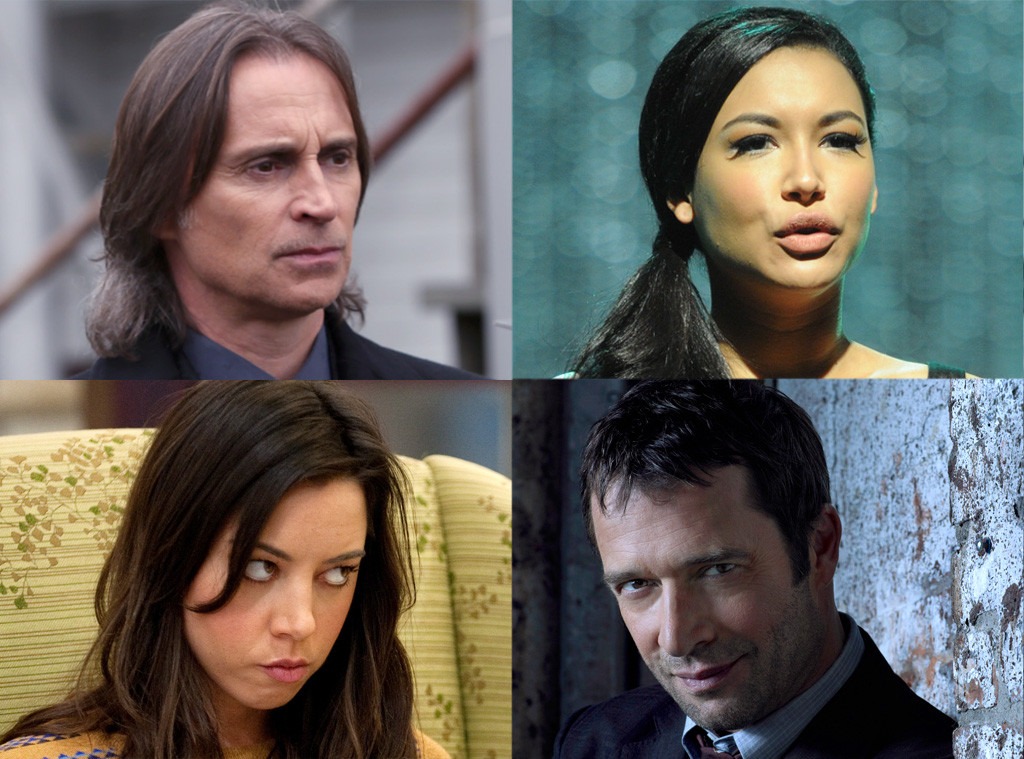 ABC; FOX; NBC
TV would be a much nicer place without these baddies and bitches. And we would hate every minute of it.
The small-screen landscape is so much more colorful with our favorite villains in it. Imagine Glee without sassy Santana (Naya Rivera) or The Vampire Diaries without the diabolical Klaus (Joseph Morgan). Gross, right? Heck, the whole concept of The Following would be kaput without serial killer Joe Carroll (James Purefoy).
We asked for this past TV season's biggest baddies and bitches, and you guys gladly nominated your favorites. Check out the polls below and vote for the most deliciously evil guy and gal.
Voting for all the Golden Remote categories end on July 5 at 9 p.m. PT. Help spread the word on Twitter so you can campaign for your favorites:
Good luck, you baddie fans.