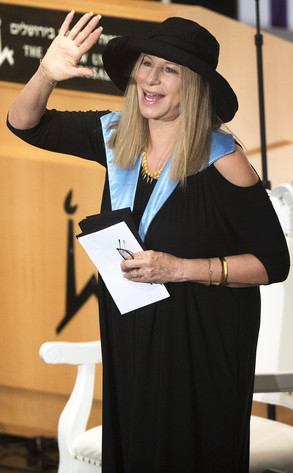 Uriel Sinai/Getty Images
Barbra Streisand took a little time out from being honored to speak her mind in Israel today.
In town on Monday to receive an honorary doctorate in philosophy from Hebrew University of Jerusalem, the iconic singer voiced her concerns during the ceremony about how women are treated within the country's Orthodox Jewish community.
"It's distressing to read about women in Israel being forced to sit in the back of a bus or...having metal chairs hurled at them when they intend to peacefully and legally pray," Streisand said, per Reuters. "Or women being banned from singing in public ceremonies."