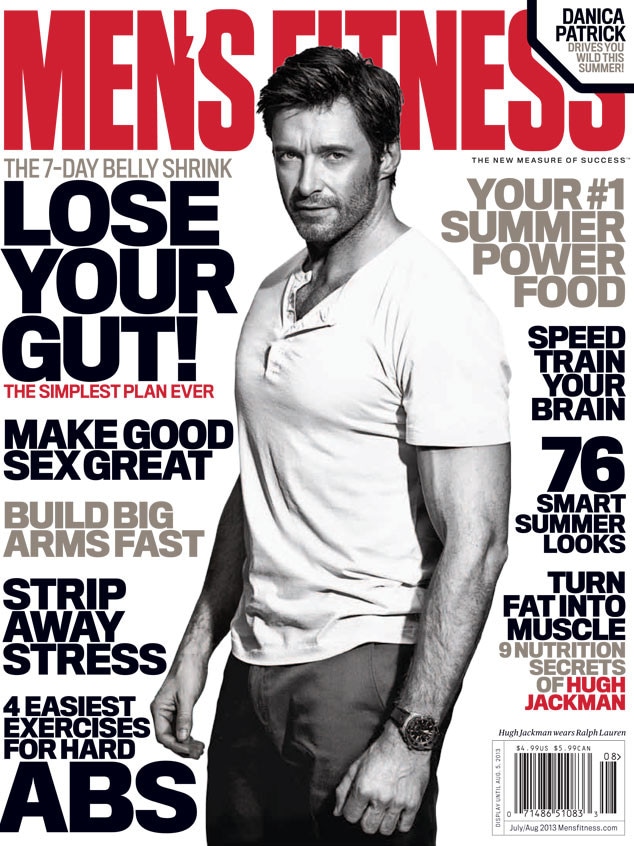 MEN'S FITNESS
Hugh Jackman knows that value of being a nice guy.
In fact, the Wolverine star says he tries to be polite to all of his fans, even when he's not in the mood to sign an autograph or pose for a photo op.
"As an actor, I've always believed that any label is your enemy," Jackman tells Men's Fitness magazine. "Look, I was brought up in a way where you treat people with respect. So it's certainly easier for me to be polite and respectful to people than to be an a--hole."
The 44-year-old continued, "Like, if I'm walking down the street with my family and the 29th person says, 'Hey man, can I get a photo?' for me to say, 'No photos, get f--ked'—for the next hour I'll be thinking I shouldn't have said that. Whereas, if I say either, 'Yeah, no problem,' or, 'Listen, I'm with my family now, but it's nice to meet you,' then I move on, in a way it's easier. It's a mixture of that and also not being a wanker."
As for his everyday life, Jackman added, "I try to be myself as much as I can when I'm not acting, for better or worse, but I've had publicists who've told me it's a bad idea. 'You move your hands too much, you did this too many times, you should do this, you shouldn't talk about that.'"
Hugh, we love you just the way you are.