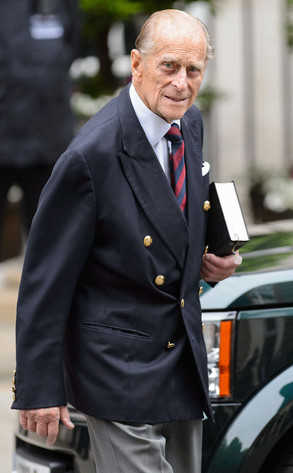 AP Photo/PA, Dominic Lipinski
Prince Philip is back at home.
Queen Elizabeth II's husband was spotted making his way out of the London Clinic on Monday after recently having surgery on his abdomen. The royal, who had been hospitalized for nearly two weeks, will convalesce for the next two months at Windsor Castle, Buckingham Palace said in a statement.
Philip, 92, was admitted to the London Clinic on June 6 to undergo an exploratory procedure following, according to his spokesperson, "abdominal investigations."