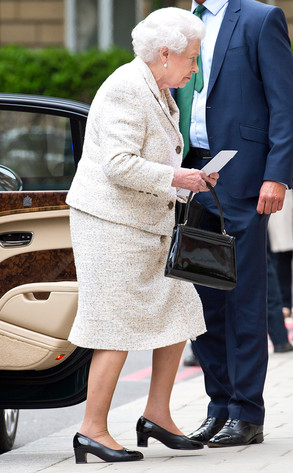 Ben A. Pruchnie/Getty Images
Queen Elizabeth II was busy attending to her No. 1 subject this evening.
The royal matriarch visited husband Prince Philip in a London hospital Monday, his 92nd birthday, as he recovers from surgery—a recovery that's on schedule but expected to take some time.
"His Royal Highness The Duke of Edinburgh is progressing according to plans at this early stage," Buckingham Palace said in a statement. "He is comfortable and in good spirits."