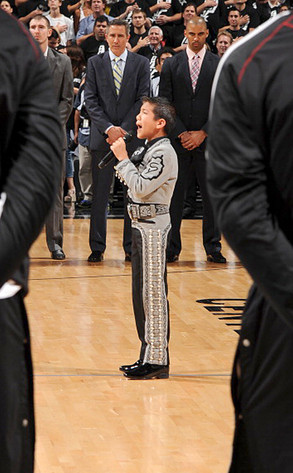 Andrew D. Bernstein/NBAE via Getty Images
Here's a story that will tug at your heart.
Sebastien De La Cruz, nicknamed El Charro de Oro, who first showcased his powerhouse vocals when he competed on America's Got Talent last season as a mariachi singer, was given the opportunity to sing the national anthem during game 3 of the NBA finals between the Miami Heat and San Antonio Spurs.
However, this 11-year-old's dream come true was interrupted by numerous racist tweets from viewers who were bothered by seeing a Mexican-American performer sing the traditional ballad.