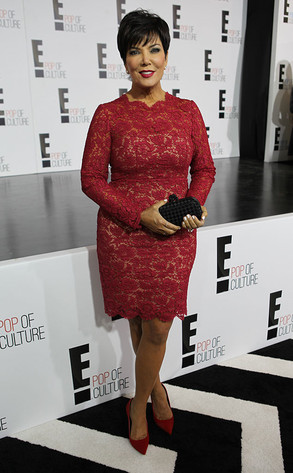 Jennifer Cooper, E!
Given the fact that Kris Jenner is gearing up to debut her new talk show, Kris, it should come as no surprise that she likes to, well, talk.
And talk she did during a recent interview with The Hollywood Reporter in which she opened up about everything from daughter Kim Kardashian's pregnancy to the often touchy subject of plastic surgery.
"I had my neck done, and it was a great experience," she revealed when asked if she'd ever spent $250,000 on plastic surgery.
And the Kardashian matriarch didn't keep mum when it came to discussing rumors about work done on her famous family members either, taking the time to address the speculation that Kim had surgery while expecting.