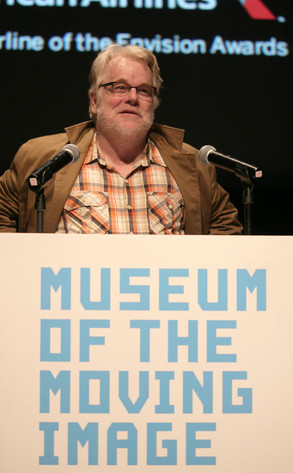 Andy Kropa/Invision/AP
On Tuesday, less than three weeks after checking out from detox for heroin abuse, Philip Seymour Hoffman looked exuberant and at ease.
The 45-year-old actor appeared onstage at the 2013 Envision Awards in NYC and appeared very much his happy, healthy self.
A source told E! News Seymour underwent 10 days of treatment last month after a brief, weeklong heroin relapse. Per the source, Hoffman recognized his downward spiral and "took care of it," and by the end of May was "back to work."