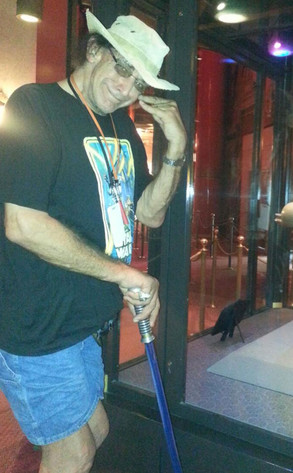 Twitter
For Peter Mayhew, it was an "Imperial entanglement" of the TSA sort.
The British actor famed for playing Chewbacca in the Star Wars films was flying from Denver last week back to his home planet of Kashyyk in Texas when he ended up having a run-in with airport security who—acting like storm troopers, apparently —tried to confiscate his lightsaber-appearing cane.
"@AmericanAir won't lalow me through the airport with me cane! Can I get a retweet?" he vented Monday morning via his official Twitter page, PeterMayhew@TheWookieeRoars.