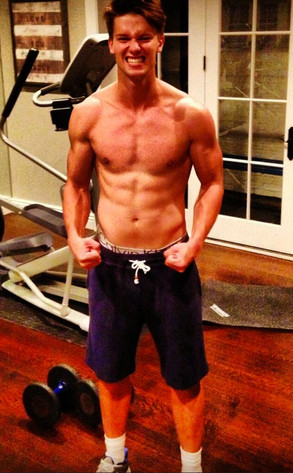 Twitter
Looks like Patrick Schwarzenegger inherited Arnold's love for getting buff!
The 19-year-old model, actor and USC student showed off his chiseled physique on Twitter Friday.
"Early morning pump!" he captioned the in-the-gym shot, in which he is clearly flexing. "Who is getting into shape for summer??!! Gonna gain 7 pounds this summer."