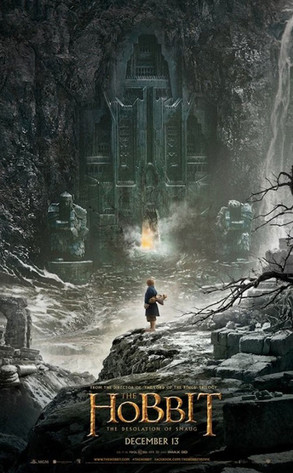 For Bilbo Baggins, it looks to be a lonely quest.
The first poster for The Hobbit: The Desolation of Smaug—Peter Jackson's highly anticipated second installment in his trilogy of films based on J.R.R. Tolkien's fantasy novel—has just hit the Web.
The one-sheet debuted Sunday on The Hobbit's Facebook page, and by all appearances, the Halfling played by Martin Freeman has a foreboding mission in store as he arrives at the base of the Lonely Mountain to help his Dwarvish companions recover the treasure guarded by the evil dragon Smaug.