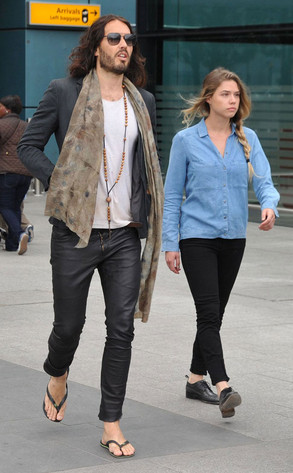 Rex/Rex USA/BEImages
Is this Russell Brand's new love interest?
The British funnyman has been spending time on both sides of the pond with Alessandra Balazs, daughter of hotel mogul (and Chelsea Handler beau) Andre Balazs.
They were first spotted together having lunch in Venice, Calif., in April and they touched down at London's Heathrow Airport last month, Brand in security-line-ready flip-flops and Alessandra in a pair of dainty little oxfords.