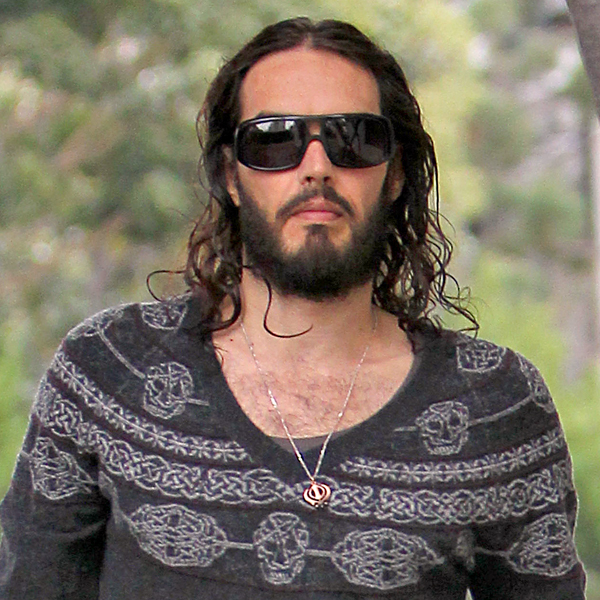 Brian Lindensmith / Splash News
Russell Brand's marriage to Katy Perry lasted little more than 14 months.
Now almost a year since their divorce was final, the British funnyman graces Esquire's July issue and reflects back on the short-lived union as well as the challenges monogamy posed given both star's burgeoning fame and his own reputation as a ladies' man.
"I've given over too much of my life to its pursuit," the 38-year-old Brand tells the magazine, acknowledging his hunger for sex. "And I've probably harmed other people, by being selfish. And really, I'd like to be married. I'm just not transmitting that frequency of 'Soulmate! Soulmate!' I'm transmitting the frequency of "Mmm!"
His lust for women however didn't prevent this lothario from giving marital bliss a go with the "Firework" singer. Unfortunately, it appears they both had "a lot of options," as he put it. 
"But I tried it and I loved it," added Brand. "I really think she's a lovely beautiful person. It's just hard isn't it? She's got a lot of options, I've got a lot of options, so you've got to really, really want it."
He added: "Some of it's the fame, but I think getting married is…you've got a whole other person that you've got to make as important as you!"
The quick-witted comedian also revealed that the one constant that gives his life purpose and meaning is making people laugh.
"Stand-up is not a frivolous thing. It's not a dangling appendage of my celebrity. It's my absolute core," he said. "Really the only thing that actually makes me raw is stand-up. When I'm doing it, it's beautiful."
Esquire's cover story with Brand is now on sale.