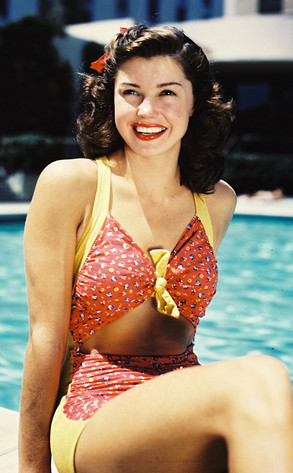 Silver Screen Collection/Getty Images
Esther Williams was in a class by herself.
The Olympic hopeful turned leading lady, who utilized her aquatic skills in Technicolor romances such as Bathing Beauty and Neptune's Daughter, died early this morning in her sleep. She was 91.
A champion swimmer as a teen growing up in Los Angeles, Williams was headed for the 1940 Summer Olympics in Tokyo when the outbreak of World War II prompted the Games' cancellation. But it turned out the brunette beauty was destined for stardom in other arenas.