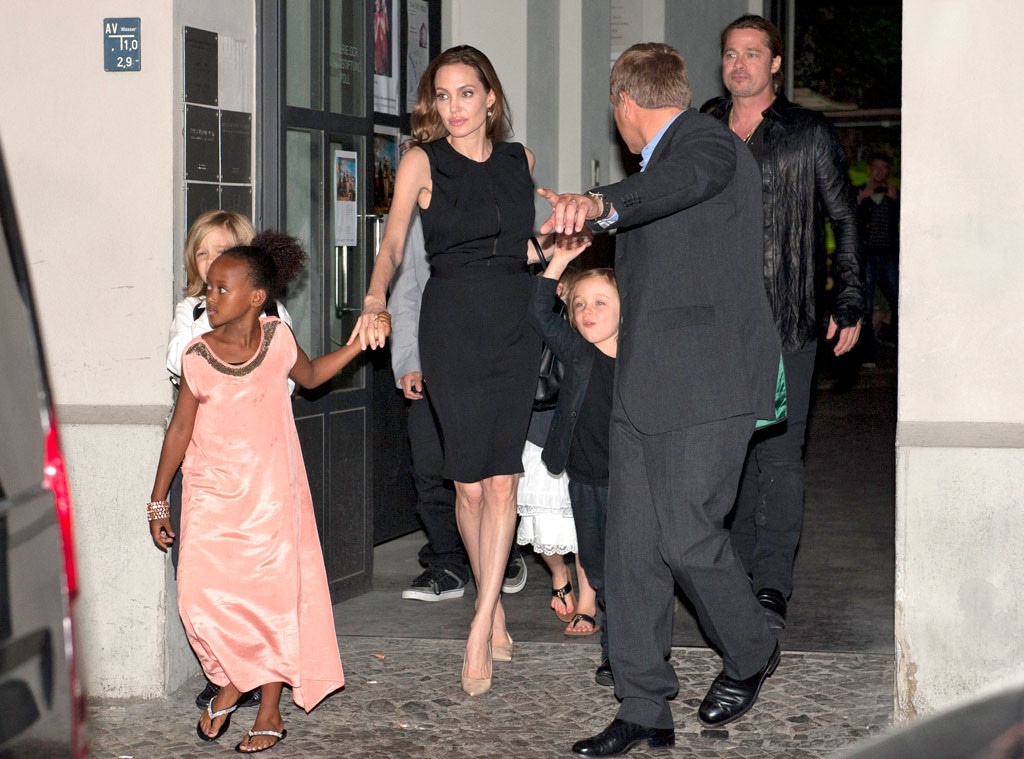 Karadshow / Splash News
Angelina Jolie, Brad Pitt and their children were spotted enjoying a family dinner at Kuchi Restaurant in Berlin after the premiere of World War Z.
The Brangelina brood were on hand for a very special occasion: Jolie's 38th birthday.
The actor couple already had a romantic dinner without their six children in Paris after the city's premiere of the flick, but included them in the Berlin bash.
A source tells E! News that the family's nearly three-hour dinner began around 9:30 p.m. and that the group sat in a private room.
"They ordered speciality ramen, dumplings and sushi. Brad loved the toro sushi. Angelina and Brad sat across from each other. They seemed very happy together," the source added.
"The kids sang Happy Birthday to Angelina and a strawberry pudding cake was brought out."
Jolie looked stunning, wearing a little black dress by Salvatore Ferragamo and nude pumps to dinner, while daughter Zahara led the pack to their car in an adorable pink gown by Pale Cloud.
The actress also held hands with Knox, who was sporting an all-black ensemble (similar to his parents' matching outfits from yesterday).
Pitt followed a little behind to make sure everyone was accounted for and no child got left behind.
What a fabulous birthday so far!