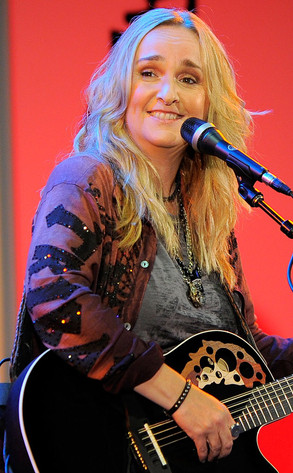 Jemal Countess/Getty Images
Melissa Etheridge thinks it's high time lawmakers set aside their "old Reefer Madness fears."
The Grammy and Oscar winner has whole-heartedly thrown her support behind the responsible legalization of marijuana in the United States, writing in a CNN.com op-ed that pot helped ease the "excruciating side effects" of chemotherapy back when she was battling breast cancer.
"People use marijuana for different reasons, and I needed it to get me through tough times," wrote Etheridge, who first revealed that she went the "natural route" back in 2005. "I used it every day during chemo: It gave me an appetite so I was able to eat and keep my strength up. It also helped with the depression, and it eased the gastrointestinal pain."