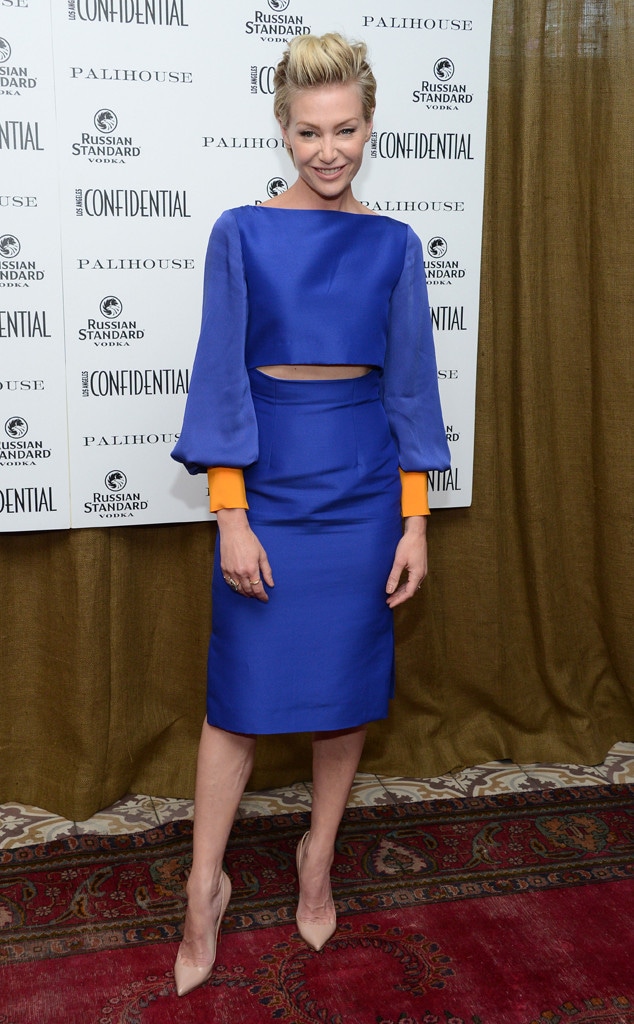 Jason Kempin/Getty Images
Contrary to a string of rumors suggesting otherwise, Portia de Rossi has not gone under the knife.
Shortly after the 40-year-old actress reprised her role as Lindsay Bluth-Funke on Arrested Development's season four premiere, rumors sparked that she had some work done on her face. 
In spite of the plastic surgery chatter though, a source tells E! News those rumors are simply not true.
"She's absolutely not had plastic surgery," the source said. "Her character is clearly wearing a wig, which ended up altering her entire look."
De Rossi couldn't be happier with the way she looks, according to the source, who added, "It's no secret she credits her youthful look to her being a vegan for the last five years." 
A rep for de Rossi could not be reached for comment. A rep for Mitch Hurwitz has not yet responded.
The entire fourth season of Arrested Development hit Netflix May 26.