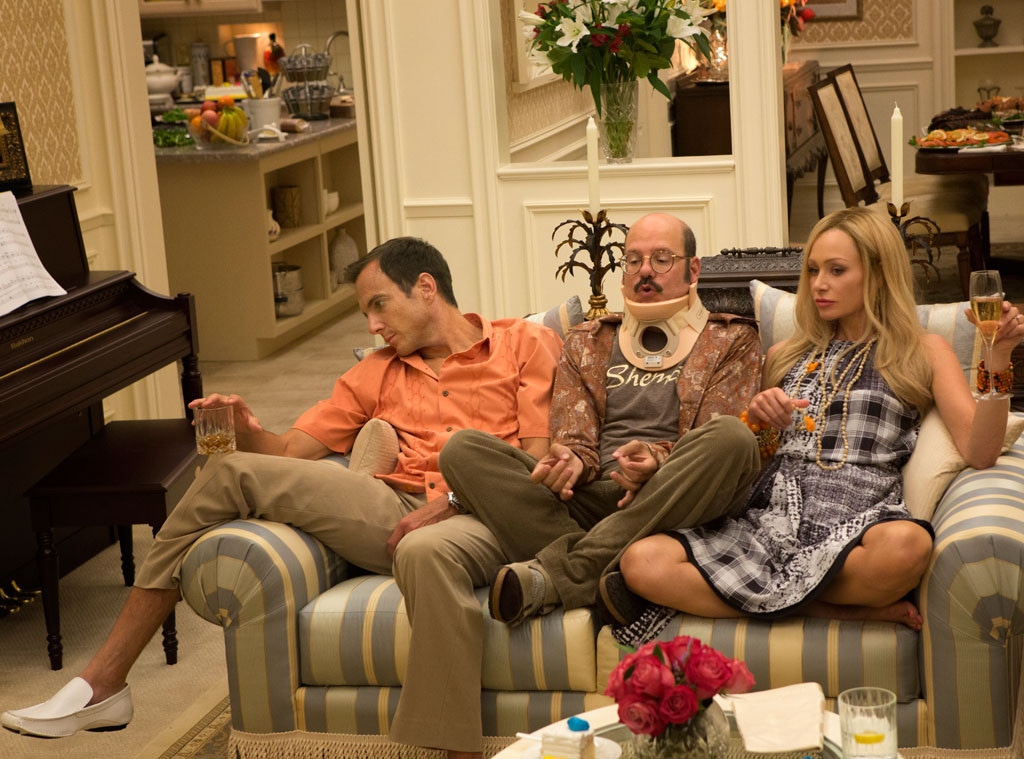 Courtesy: Sam Urdank/Netflix
Did you all enjoy the long Memorial Day weekend? Barbecues, pool parties and maybe some time at the beach? Yeah. Us, too. So much outside activity.
Aw, who are we kidding? Obviously, we stayed inside all weekend watching new episodes of Arrested Development the very second they hit Netflix. Oh, how we binged on the Bluth family. As creator Mitch Hurwitz revealed earlier this year, each episode was dedicated to a different family member, with some getting more episodes than others. Other characters' storylines would weave in and out of episodes, and the whole family was rarely all together. It took awhile to adjust to the format, but after a couple episodes, we were very much in love with the ambitious nature of it all.
Hurwitz also posted a handwritten letter (that's why you always leave a note!) on Facebook to AD "fans, supporters, detractors, haters, enemies, and arch enemies" to thank them for all their support:
"I'm writing on behalf of everyone who has worked so hard to bring back a show that's very special to us to say thank you for your ardent support of this show with the exception of the haters, detractors, etc. We are also grateful for another chance to bring these characters to life and could not have dones [sic] so without your consistent effort to "spread the word" about it. Although obviously in the case of the enemies, the words you spread were "don't watch this show!" You know I probably shouldn't have even included them in the salutation—but I'm writing this in ink + making all sorts of mistakes. Did you notice the "s" at the end of the word "done"? Anyway—it's been our great joy to bring this to you on Netflix where you can access it whenever and however you want."
Thank you, Mr. Hurwitz.
What did you guys think of season 4 of Arrested Development? Any favorite episodes? Favorite moments? And do you think it correctly paved the way for an AD movie? Scroll on down to the comments and let's blab about Bluth!
And while you scroll, enjoy some of our favorite moments of season four, in GIF form: