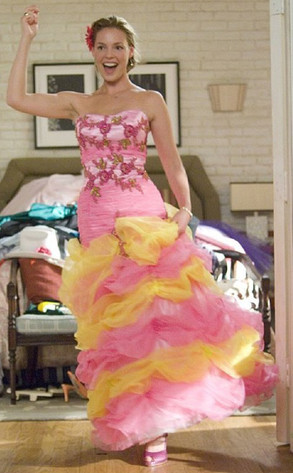 Twentieth Century Fox
Here comes the bride...along with a trail of unflattering bridesmaid dresses behind her!
With June finally here, it's officially wedding month here at The Trend and we're excited to kick it off by celebrating one of wedding season's most time-honored traditions: the ugly bridesmaid dress.
Sure, every once in a blue moon, a super-flattering Pippa Middleton-inspired bridesmaid dress comes along, but the majority of us can probably relate more to Katherine Heigl's character in 27 Dresses, who had a closet full of hideous bridesmaid gowns.