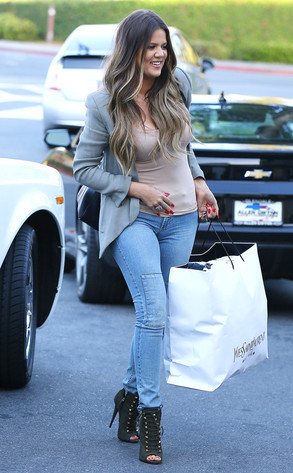 AKM-GSI
No sibling rivalry here!
Khloé Kardashian Odom is speaking out about being dubbed the "hot sister" after revealing a newly slimmed-down physique.
She took to Twitter to voice her concerns, saying, "I am sorry but I do not find it a compliment when I am told I am 'the hot sister'. I appreciate the compliment but this is NOT a competition."
Khloé also added, "We are sisters and women need to stop being compared to other women! Beauty is not how we look, it is how we act."