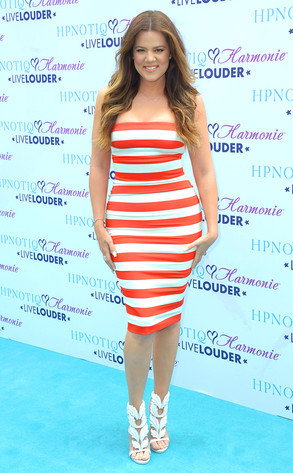 All Access Photo / Splash News
Wonder what Khloé Kardashian Odom has been doing lately to look so amazing?
The Keeping Up With the Kardashians star is revealing the secrets behind her killer body and, while it does involve fitness and diet, it's not about killing yourself to get thin.
"I've been on a workout kick and even if it's not necessarily to lose weight, I just think what it does for my mind, it makes me feel like I've released so much stress," Khloé exclusively told us today at the launch of HPNOTIQ's Glam Louder Program and Bling it On! Contest. "And I do think that makes me then feel like I'm ready to take on the world today."