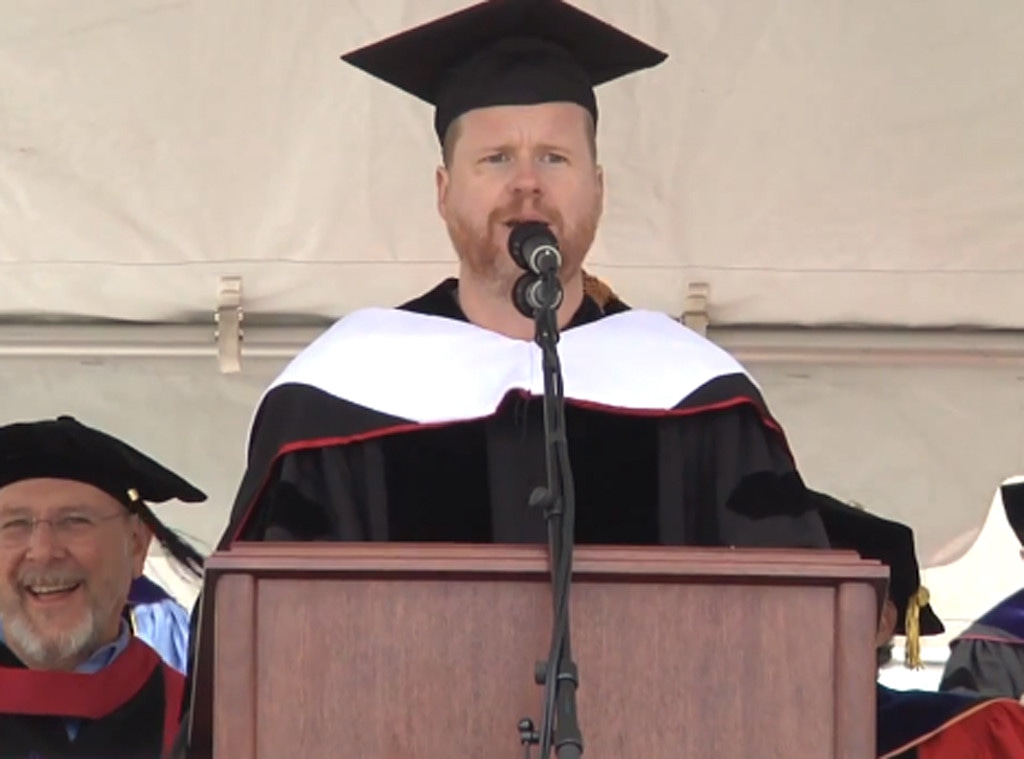 Wesleyan
Leave it to a movie director to offer the perfect dun, dun, dunnnn moment during a graduation speech.
Dressed in a cap and gown, Joss Whedon took the podium at his alma mater Wesleyan University in Middletown, Conn., last weekend to offer new college graduates some insight and wisdom as they take on the real world and begin a new chapter of their life.
So what inspiring message did Whedon have to share on this important day?
"You are all going to die," he told the crowd (dun, dun, dunnnn). Yes, he was just keeping it light.
Whedon, still offering a good laugh here and there, delivered a commencement speech that discusssed the "contradiction between your body and your mind, between your mind and itself," as well as how to leave a mark on the world.
"So here's the thing about changing the world," he said, "It turns out that's not even the question, because you don't have a choice. You are going to change the world, because that is actually what the world is. You do not pass through this life, it passes through you. You experience it, you interpret it, you act, and then it is different. That happens constantly. You are changing the world. You always have been, and now, it becomes real on a level that it hasn't been before."
He added, "You will be so many things, and the one thing that I wish I'd known and want to say is, don't just be yourself. Be all of yourselves. Don't just live. Be that other thing connected to death. Be life. Live all of your life. Understand it, see it, appreciate it. And have fun."
Well said.