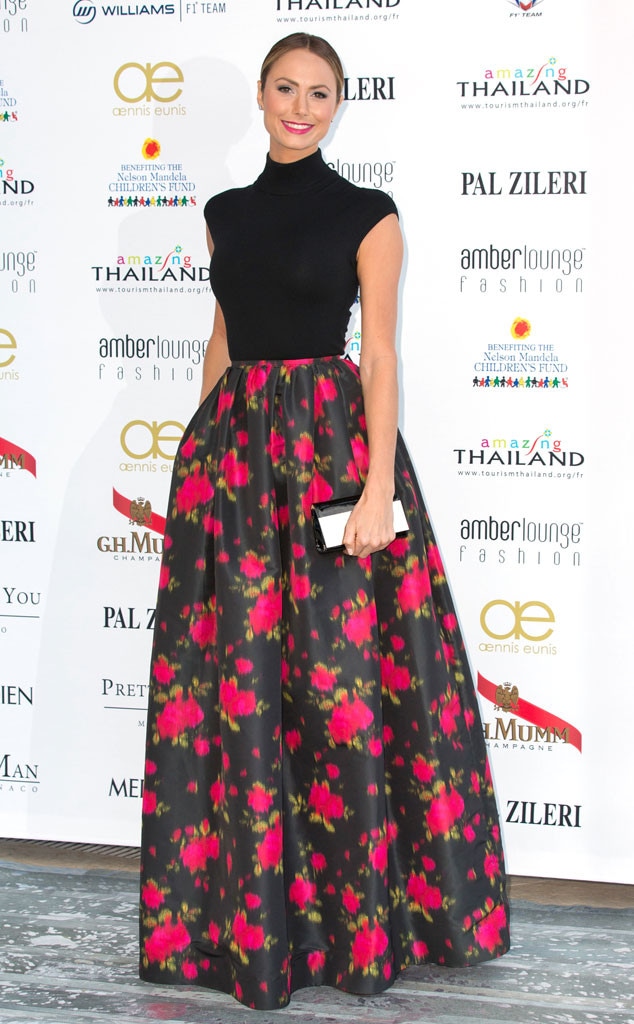 Didier Baverel/WireImage
From the waist down, Stacy Keibler's floral print ball gown is fit for a debutante's debut. From the waist up, it's better suited for a librarian's first day on the job.
We'll give designer Michael Kors credit for pairing two unlikely looks, but the glamorous flower power skirt and cap sleeve and turtleneck top are just too unalike. 
It's like George Clooney's GF is covering up a hickey...or five! Which would officially make her a naughty librarian, we guess. But we'd love to see the top with a statement necklace to break up all that black.
For now we say make it stop! But what's your take?
A Fashion Police May 28 Poll