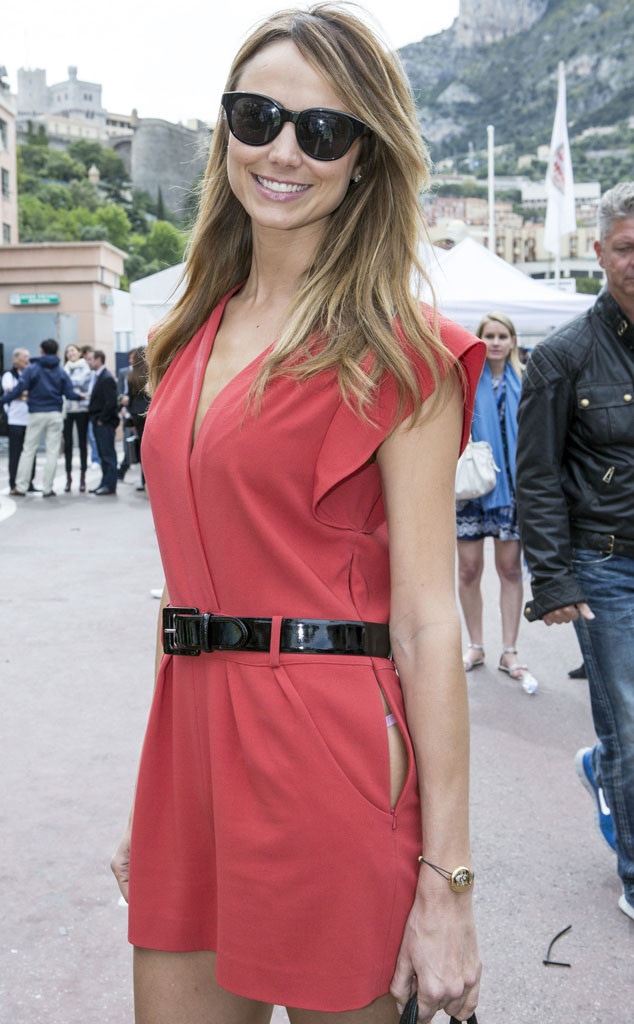 SGP/FAMEFLYNET
Uh-oh! 
Stacy Keibler encountered a minor wardrobe malfunction while spending a day at the Amber Lounge during the Grand Prix race in Monaco over the weekend.
George Clooney's girlfriend wore an adorable red jumper complete with a black belt but she forgot one thing, to zip the side zipper!
Her pink underwear popped through the outfit as she posed for photos in front of the track.
But her zip slip was pretty tame considering the latest onslaught of celeb fashion mishaps!
Rosario Dawson and Eva Longoria showed more skin than they bargained for at the 2013 Cannes Film Festival just last week.
At least Keibler remained mostly covered up!