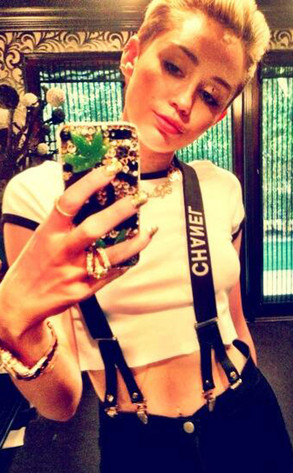 Twitter
Well, hey there, Miley Cyrus!
On Saturday, the "Ashtrays and Heartbreaks" singer tweeted a sexy selfie, proclaiming her love for Chanel and not-so-subtly showing off her apparent fondness for weed.
In the pic, Cyrus pairs her midriff-baring T-shirt with black Chanel suspenders and black pants. What's noteworthy, however, is the cannabis-leaf design in the top corner of her bejeweled smartphone case.