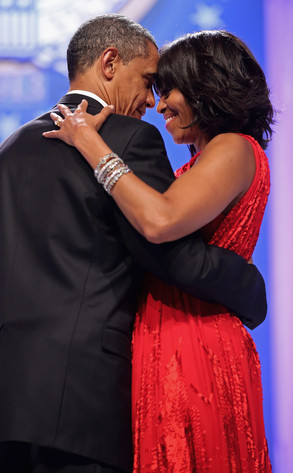 Chip Somodevilla/Getty Images
Dynamic duos, indeed.
Forbes magazine has released its 2013 ranking of the World's Most Powerful Couples, assembling an eclectic menagerie of formidable twosomes who span the worlds of entertainment, politics, media and, natch, royalty.
Surprise, surprise: President Barack Obama and Michelle Obama lead the pack—a no-brainer of a distinction, given that their spheres of influence stretch from Capitol Hill to Hollywood, the home front to beyond.
And in an curious twist, the mag says that FLOTUS actually trumps her hubby in the popular vote.