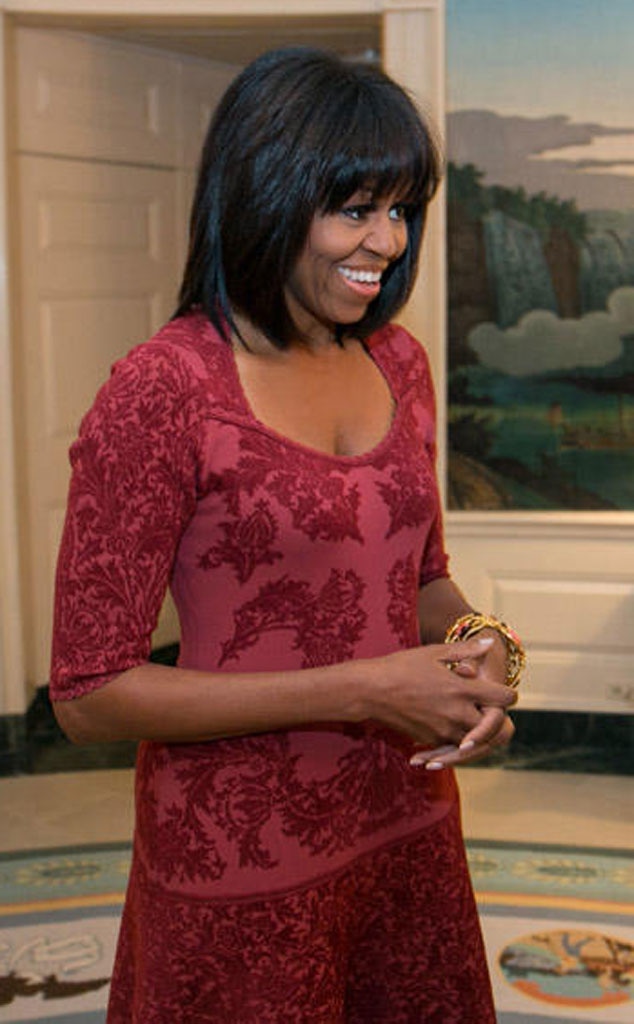 Official White House by Lawrence Jackson
Breaking news, everyone: Michelle Obama got bangs! Birthday bangs, to be precise.
Today, FLOTUS celebrated her 49th birthday, launched a new, official Twitter account, and—perhaps most importantly—debuted her fantastic new hairdo.
Mrs. O's second official tweet shows the fashionista smiling as she chats with Inaugural citizen co-chair David Hall in advance of the Martin Luther King Day of Service (and, obviously, President Barack Obama's inauguration). And although Michelle's thick, blunt cut bangs aren't explicitly mentioned in the tweet, they clearly steal the shot.
Hey, the world has its priorities.
Michelle's new 'do will no doubt still be as fresh and fab when her hubby is sworn in for his second term as president on Monday.
We're loving Michelle's new look! What do you think of her bangs?