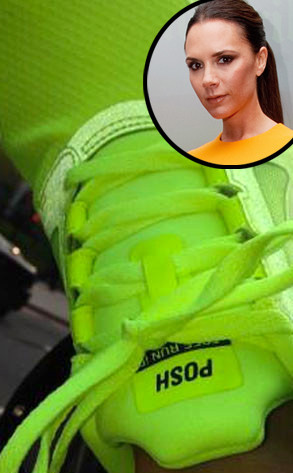 Twitter; LEON NEAL/AFP/Getty Images
There is no doubt Victoria Beckham is the sovereign of stilettos. We can count on one hand the number of times the designer was spotted without her sky high shoes.
So it was a bit shocking when the star tweeted a photo of her wearing (gasp!) sneakers.