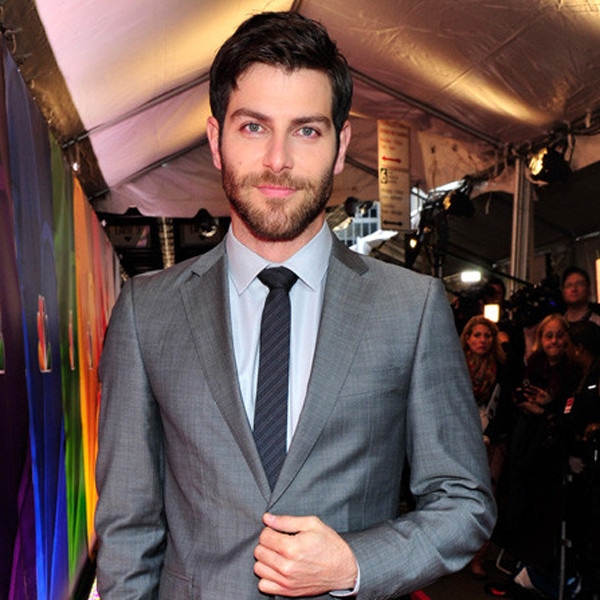 Charles Sykes/NBC
Adam Levine, Christina Aguilera and the rest of you sitting comfy in those spinning chair on The Voice: watch your back! David Giuntoli might want to take your job.
When we caught up with the Grimm star on the NBC carpet at the network Upfronts last week, he didn't want to talk much about his hit supernatural series. He was all about becoming a judge on the NBC reality series, which just announced that it will feature the original four judges next season. How's that for network synergy?
"I can have such an amazing banter with those people," Giuntoli insists to us. "I could do it. But everyone needs a thing. What would be my thing? Maybe I have an eye patch. And a cockney accent!"
There is a visual for you. Giuntoli spinning around in that red chair and greeting hopeful contestants with an eye patch and an: "''Ello Gov'nor!"
But unfortunately for those who would love to see eye patch David on The Voice, he'll have his hands full in the fall with a third season of Grimm, airing Friday nights on NBC.
"I'm incredibly excited to be back for another season," he says. "Our fans are the best, they follow us anywhere."
To hear more from Giuntoli, including why he grew that manly beard, watch our exclusive interview below.
Watch:
"Grimm" Star Joining "The Voice"?
The season finale of Grimm airs tonight on NBC.
—Reporting by Kristin Dos Santos
(E! and NBC are both part of the NBCUniversal family.)