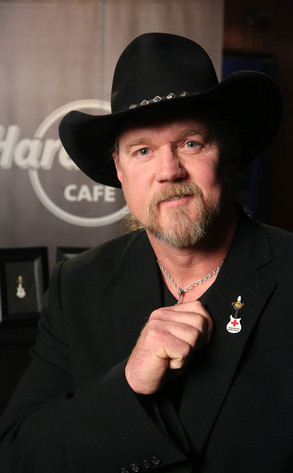 You're hired, Trace Adkins!
On the finale of All-Star Celebrity Apprentice Sunday, the country star beat Penn Jillette, winning it all after an intense 11 weeks of competition. But Adkins isn't exhausted from reality TV just yet. In fact, he might even be up for joining The Voice!
"I watch it cause Blake [Shelton] is my buddy," he told E! News exclusively at the All-Star Celebrity Apprentice's live finale celebration at NYC's Cipriani. "And I watch what he is going to do to make an ass out of himself from week to week I would love to be on the show and go out there with Blake. That would be lots of fun."