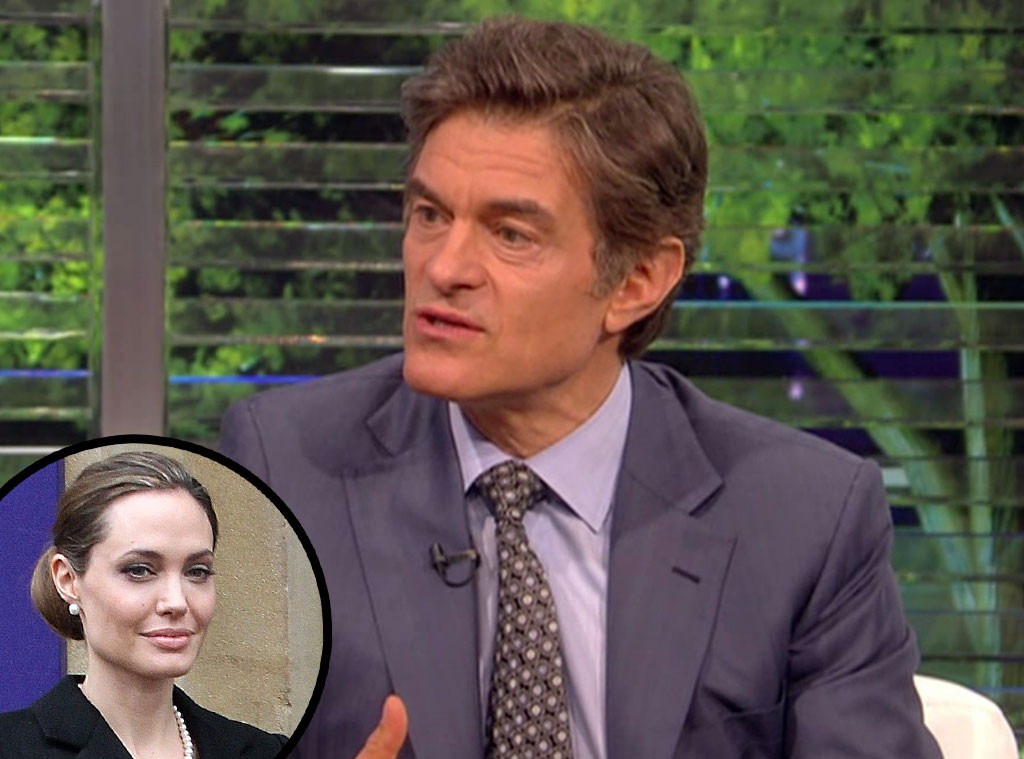 E!, Getty Images
Add Dr. Oz to the long list of Angelina Jolie admirers.
Health guru and talk show host Mehmet Oz stopped by E! News today to chat with Giuliana Rancic and Jason Kennedy and of course they talked about the medical decision of the moment—Jolie's decision to undergo a preventive double mastectomy.
A decision that Oz thinks quite a lot of.
"What Angelina did was take the information, which is scary at it's first glance, right? I mean, there's somebody telling you there's an 85 percent chance or more that you're gonna die of a problem," he said. "And then what are you gonna do about it? And that's the fundamental question we need to ask ourselves."
Dr. Oz noted that people all come to a point where they have to face a condition that could kill them, but "most of us shy away from the confrontation."
He added, "What I'm so proud about with Angelina Jolie's decision to go public is, she acted as a mom," he explained. "For her, it was fundamentally about the reality that she felt left when her mother died at a young age...You begin to realize it's your obligation to take these fears, embrace them and try to get through them."
And that's exactly what Jolie did.
For more with Dr. Oz, tune in to E! News tonight at 7 p.m. & 11:30 p.m.