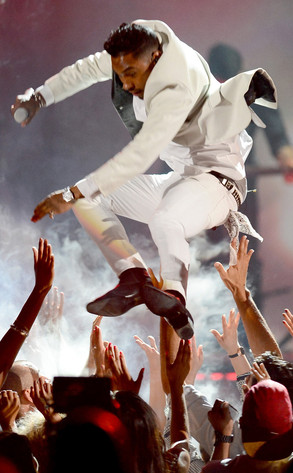 Ethan Miller/Getty Images
Miguel's performance tonight during the 2013 Billboard Music Awards definitely left a mark for at least one fan.
The soulful singer was giving a great show while singing his hit "Adorn," and even did a sexy little spin into the jazz splits, but when he attempted to do it again, he first decided to try and jump across the crowd, to the other side of the stage.
And, well, that didn't work out too well.