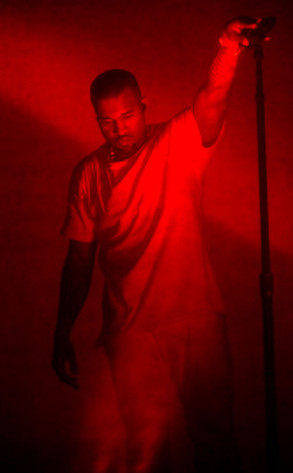 Dimitrios Kambouris/WireImage
Well, hello there, Kanye West—very nice of you to drop by.
The rapper made a surprise appearance Wednesday night at the Adult Swim upfront in New York City, taking the stage to perform several new, yet-untitled songs before later unleashing a scathing verbal missive aimed squarely at the paparazzi.
And he sure made quite the dramatic entrance.