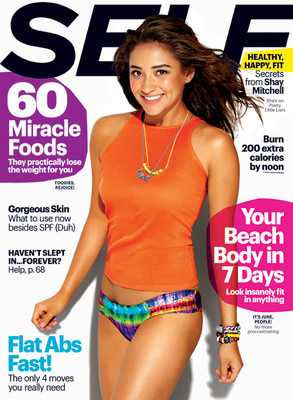 Self Magazine
Weight has always a bit of a hush-hush issue in Hollywood.
Until, someone like Zoe Saldana has the exact number behind her pin-thin frame revealed, prompting other actresses to speak out about Hollywood's weight obsession.
Two of them, being Pretty Little Liars star Shay Mitchell and Big Bang Theory's Mayim Bialik, who have both opened up about their healthy (and not-your-average-Hollywood) outlook on life.