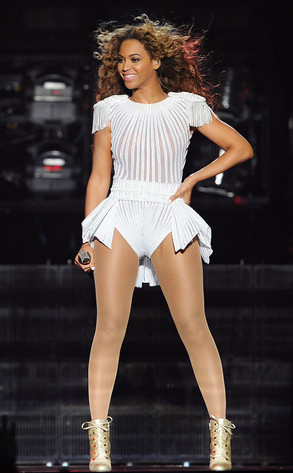 Frank Micelotta/Invision for Parkwood Entertainment/AP Images
UPDATE: Beyoncé and Jay-Z are expecting their second child, multiple sources exclusively confirm to E! News.
—
Beyoncé wants her fans to know that she doesn't take for granted their unbridled support.
The singer has posted a handwritten letter apologizing for having to cancel her Tuesday concert in Antwerp, Belgium, after doctors advised her to rest up due to "dehydration and exhaustion"—a decision that instantly fueled rumors that the star is pregnant with her second child with Jay-Z.
The 31-year-old took to her blog early Wednesday to personally issue the apology, as she assured fans that she's feeling "much better" and is ready to once again hit the stage.