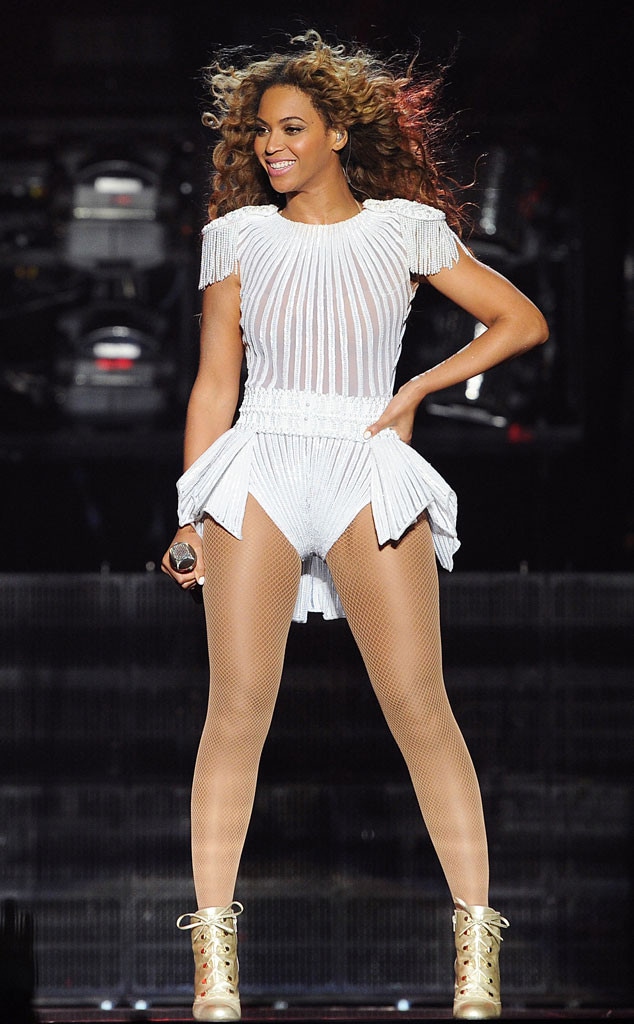 Frank Micelotta/Invision for Parkwood Entertainment/AP Images
UPDATE: Beyoncé and Jay-Z are expecting their second child, multiple sources exclusively confirm to E! News.
—
Beyoncé wants her fans to know that she doesn't take for granted their unbridled support.
The singer has posted a handwritten letter apologizing for having to cancel her Tuesday concert in Antwerp, Belgium, after doctors advised her to rest up due to "dehydration and exhaustion"—a decision that instantly fueled rumors that the star is pregnant with her second child with Jay-Z.
The 31-year-old took to her blog early Wednesday to personally issue the apology, as she assured fans that she's feeling "much better" and is ready to once again hit the stage.
"To my dearest fans in Antwerp, I've never postponed a show in my life," she writes. "It was very hard for me. I promise I will make it up very soon. I'm sorry if I disappointed you."
She then adds, "Thank you for your concern. I'm feeling much better now and I'm ready to give you a great show. See you tonight."
Rumors started swirling that the "Bow Down / I Been On" singer might be pregnant after she attended last week's Met Gala in New York decked out in a Givenchy gown that shrewdly concealed her stomach, cinched high above the waist with a belt.
The speculation ratcheted up Tuesday when Beyoncé announced that she had to pull the plug on one of her Antwerp shows, although, based on her handwritten apology, she seems ready to push through with her second show in the Belgian city on Wednesday.
According to Beyoncé's official website, her tour is scheduled to hit 34 more cities before wrapping up in early August.
(Originally published on May 15, 2013, at 5:27 a.m. PT)