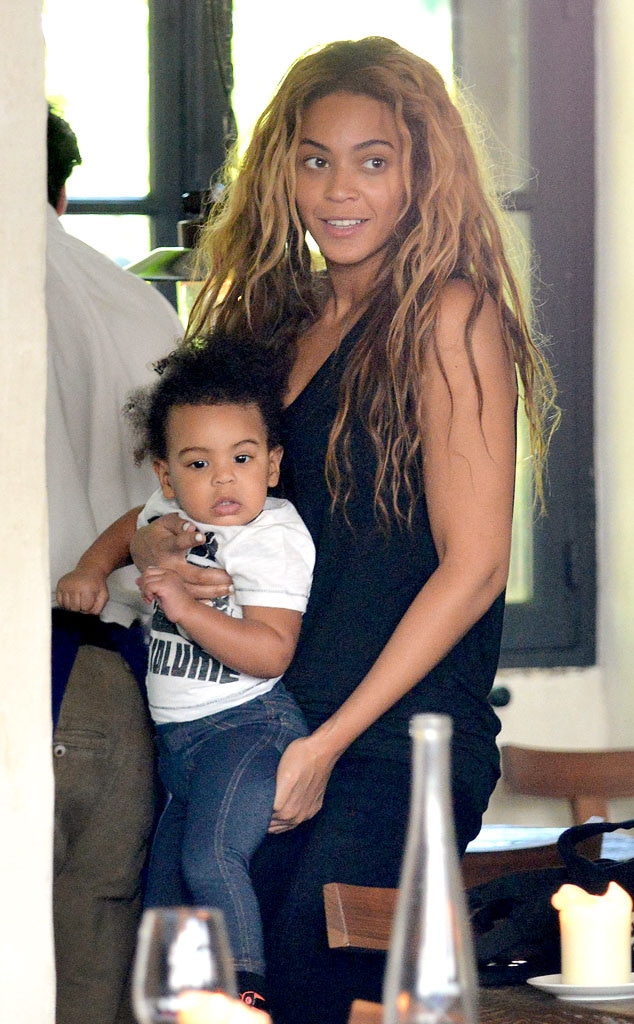 INFphoto.com
UPDATE: Beyoncé and Jay-Z are expecting their second child, multiple sources exclusively confirm to E! News.
—
Is Beyoncé getting ready to have baby No. 2?
The rumor mill is in overdrive with reports that Queen Bey is set to give Blue Ivy a younger sibling. While there's little concrete evidence to prove otherwise, there are plenty of clues that point to Jay-Z's wife being preggers.
Check out five things that may reveal that Mrs. Carter is with child:
1. Her Rep Is Staying Silent: While it's not totally out of the ordinary for her publicist to keep quiet, a quick denial would generally be protocol if a pregnancy was entirely out of the question.
2. Bey's Hinted at Wanting to More Kids: In a recent interview with ABC News, she revealed, "I would like more children. I think my daughter needs some company."
3. Her Met Gala Ensemble: Her Givenchy skirt and corset further fueled speculation that she's concealing a baby bump as the high-waisted skirt did little to flatter her figure.
4. She's Skipping the Sauce: A source told E! News that the "Love on Top" singer stayed sober throughout the punk-themed Met Gala bash. While Bey normally isn't a big drinker, did she choose to pass on drinking at the party simply by choice?
5. It's All About Timing: Her worldwide Mrs. Carter tour is set to end on Sept. 13 in Brazil, which would be just enough time for her to give birth once she's through performing. Bey originally told Oprah in February, "after this next tour, maybe I'll have another baby."
The signs are there, so could it be true?
Tell us what you think in the comment section below!
(Originally published on May 13, 2013, at 12:53 p.m. PT)