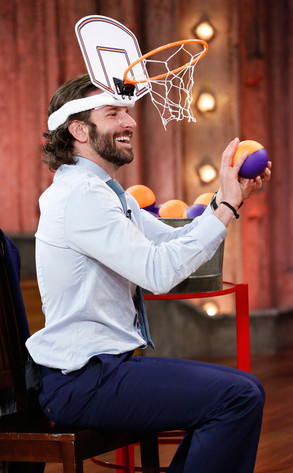 Lloyd Bishop/NBC/NBCU Photo Bank via Getty Images
Talk about being a good sport.
While making an appearance on Monday's Late Night With Jimmy Fallon to promote The Hangover Part III, Bradley Cooper didn't hesitate to don a mini basketball hoop and backboard on his head for a little faceketball one-on-one.
During the matchup, Cooper and Jimmy Fallon sat on chairs across from each other and tried to get small basketballs to go through the other person's hoop.