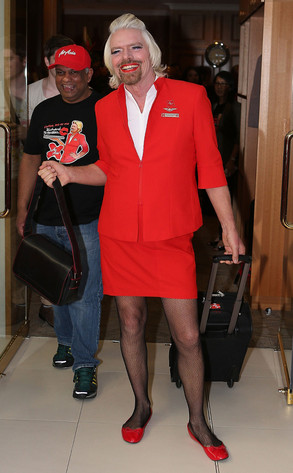 Paul Kane/Getty Images
Yup, dude looks like a lady!
On Sunday, Virgin Group founder Sir Richard Branson dressed up in female flight attendant's uniform complete with bright red skirt suit, fishnet stockings and patent leather flats.
Why the sudden change of style? The billionaire was making good on a bet he lost to AirAsia's group chief Tony Fernandes over whose Formula One racing team would win the 2010 Abu Dhabi race.