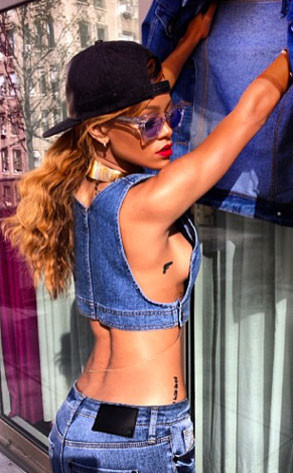 instagram
Our Bad Gal RiRi is flaunting her goods—that is, her latest clothing line, of course.
Rihanna shared an Instagram pic of herself on Sunday to promote the newest collection from her fashion line, River Island...but all the attention is diverted to her bare side.
Donning an all-denim ensemble, the Bajan beaut was snapped striking a sexy pose and showing off serious side-boobage in a tiny crop-top.