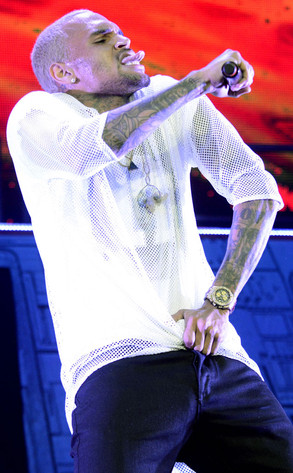 Tim Mosenfelder/Getty Images
Michael Jackson may have made the move famous, but Chris Brown is following in Rihanna's footsteps by showing off some crotch-grabbing moves at his latest concert.
Brown was seen dancing and singing his latest hits at a performance in San Jose for the Wild 94.9 Wild Jam show.
And boy, did he put on a show for his fans.