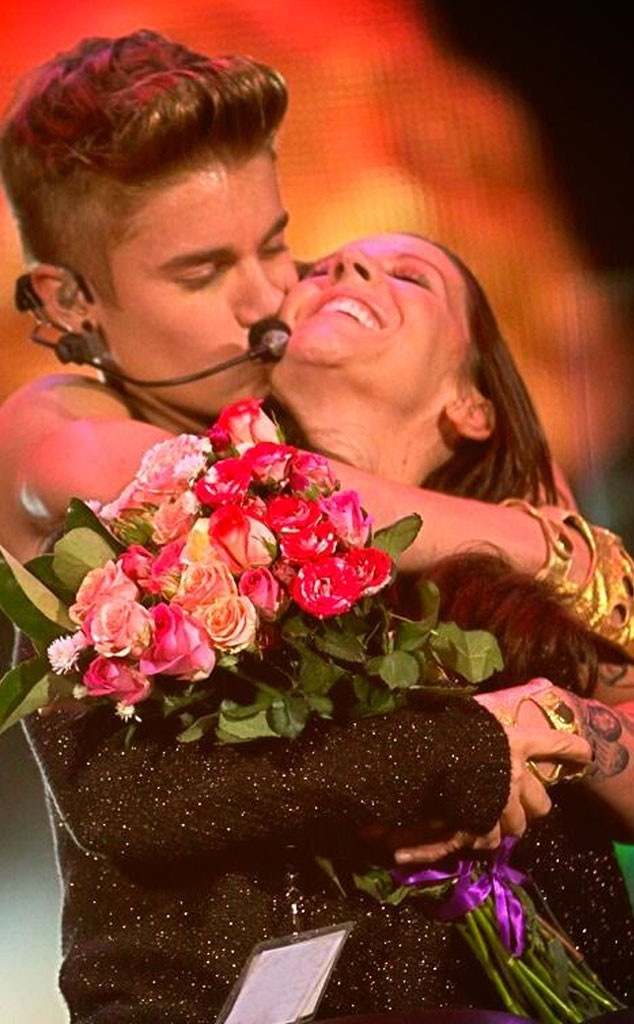 Twitter
His romantic life may have its ups and downs, but Justin Bieber will always have his mom to lean on.
Amid news that on-and-off girlfriend Selena Gomez—who recently reunited with the popster in Norway—told a radio station that she was "available," the "Boyfriend" crooner brought his mother, Pattie Mallette, onstage during a concert in Johannesburg, South Africa, on Mother's Day and gave her a rousing tribute in front of his throngs of fans.
And Bieber made sure to let everyone know who the real star of the show was.
"I love my momma. Great night tonight," he tweeted, attaching a photo of Mallette clutching flowers onstage as Biebs gave her a big hug and kiss.
"Happy Mother's Day @pattiemallette. Today u r my #OLLG . Love u," he added, giving a shout-out to Mama as One Less Lonely Girl.
Mallette, for her part, was understandably floored.
"So yep..@justinbieber surprised me for mother's day tonight & brought me out for OLLG! #verysweet," she wrote on Twitter in response to her son's debonair gesture.
The touching tribute at least provided some solace for Bieber, just as reports surfaced that Gomez confirmed to Boston's Kiss 108 that she's single.
The Biebs, for his part, is keeping firmly focused on his music. Following his South Africa show, he tweeted: "Great way to end this leg of the tour. Excited to chill for a bit but I will announce Australia, Asia and S America real soon."