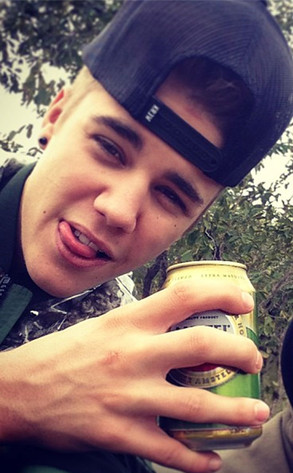 Instagram
Justin Bieber's having a good time in South Africa.
On Friday, the 19-year-old pop star posted an Instagram shot of himself and a friend enjoying "Beers in the jungle."
Now, before anyone freaks out, it should be noted that the drinking age in South Africa is 18. Meaning? The Biebs has, per the laws of the land, been legally allowed to drink alcohol there since March 1, 2012.