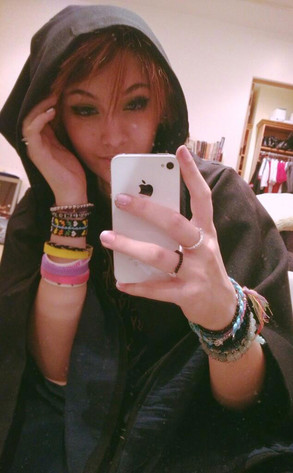 Twitter
Paris Jackson is showing off yet another new hairstyle.
The 15-year-old, who's debuted more than one 'do over the past few months, took to Twitter recently she show off her latest look.
"Call me gingie," Jackson posted with a pic of her short red locks falling over her right ear. She followed up with, "Ohmygod i look like ron weasely idk if this is awesome or not" and "do i qualify for hogwarts now ?"