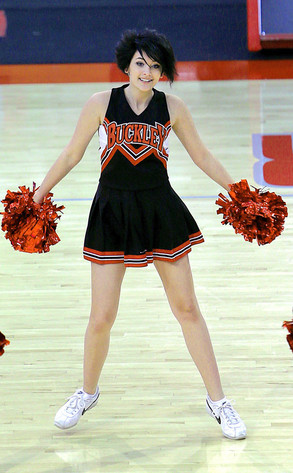 Sharpshooter Images/ Splash
Don't let that edgy haircut fool you—Paris Jackson's got spirit.
Michael Jackson's 14-year-old daughter slipped into her black-and-orange cheerleading uniform and grabbed her pom-poms to root for Buckley High School's basketball team as they faced San Luis Obispo, Calif.'s Mission Prep for the CIF Southern Section title.
And she must have been their good luck charm, because for the first time in 80 years the Griffins took the championship!