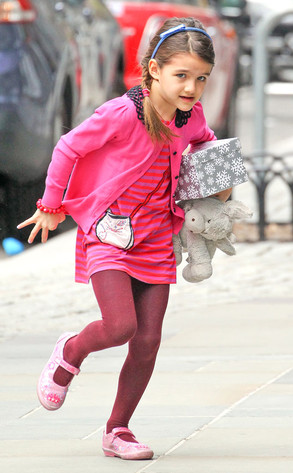 Dave Spencer/Splash News
Suri Cruise is undoubtedly one of the most stylish celebrity kids we've ever seen thanks to her prim ballet flats, feminine dresses, charming hair accessories and adorable outerwear.
While recent speculations of the trendy tot launching her own clothing line are indeed false—Katie Holmes' rep tells E! News these rumors are "100 percent false"—we're betting it would be a wild success if she ever decided to try her miniature hand at design one day.
We can only imagine the fancy frocks and sweet accessories she'd roll out for all to enjoy! And speaking of fashionable kiddos, there's a handful of other little ones packing big style these days.
Here are five more celeb tots we'd love to see design their own clothing line: