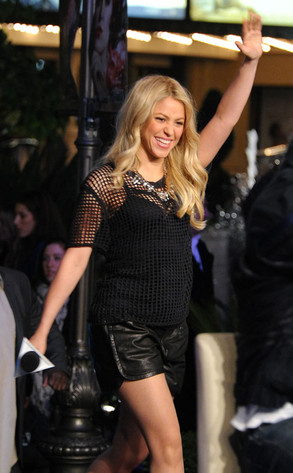 Noel Vasquez/Getty Images
Shakira's hips don't lie, but she's selling herself short!
The Voice coach, who gave birth to son Milan in January, isn't 100 percent satisfied with her post-baby body.
"I still have a long way to go. I still have a few pounds over to lose," she said Wednesday at House of Blues in West Hollywood, Calif., per ABC News. "I look decent."
The 36-year-old blond beauty also admitted she's figuring out how to balance work and being a new parent. "It's part of motherhood, you know," she said. "You got to figure it out as you go."